My daughter's dance class:
A brave octet of blue-clad torsos, all
Delicate and strung tight with snare drum ribs.
They gallop like crabs
Gone dizzy with light.
A lone piano chord sends them spinning.
We're born from beneath a throb of human
Song. We hear sound raw,
Drink it in gulps, and
Wheel away laughing.
Read More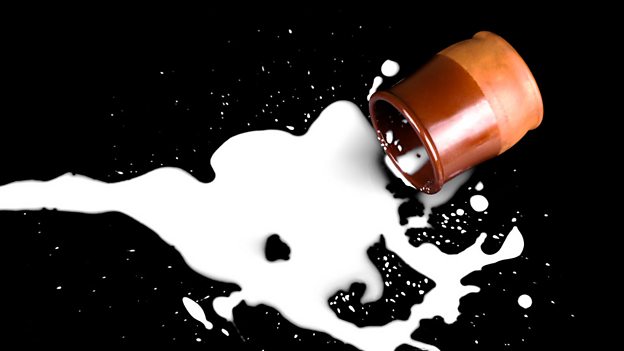 The cat in the cradle
stole my tongue,
and I've been silent
ever since.
Read More
I have never liked New York til now. I hate standing close to people I don't know. Or, I thought I did. During this visit, I loved the feeling of being a ghost, floating through the busy streets unnoticed and blurred, a swift blue brush stroke among many with no real definition.
I love the importance given to art and architecture and beauty in a place of crowds and terrible smells—the feeling of beauty belonging to all, beauty meant to lighten and lift our heavy earth, beauty as respite.
We live in a fairly rural Florida town, very typically suburban. Our parish church could not be arrived at on foot by anyone other than the priest; it's not near any homes. Life doesn't circle around it. We show up by white SUVs and park in a lot five times the size of the building. I haven't spent a lot of time in cities. I had not noticed before how in a city, the parish is in the middle of the people, and the people of the neighborhood belong to the parish, Catholic or not, members or not. The parish in the city is a halfway house of hospitality and a help for the area and neighborhood. Where I live, in suburbia, a parish is a choice made by the upscale based on the relevance of the music and the children's programming offered. In the city, it seems less of a choice and more a place that belongs to all, like a local urgent care for the soul or a community center for those near.
Read More
Heartworks is a brand new, up-and-coming organization dedicated to serving the refugee and resettled population in Knoxville through art therapy classes, painting lessons, conversation, and relationships. Abby Wheeler is currently working closely with Knoxville Internationals Network.

ADAM WHIPPLE: So tell me how you got started. What was the impetus behind creating Heartworks?
ABBY WHEELER: Well, I have wanted to be a missionary since I was six years old. I went to college for intercultural studies at Johnson, and I met my husband, Matt. He has Crohn's disease, so he cannot live overseas, because he gets infusions every six weeks. It's like a $20,000 medicine every six weeks, if we didn't have insurance…
ADAM: Yeah, and if you're overseas, you're dealing with whatever their government feels like healthcare should look like.
ABBY: Exactly, and just exposure to different things. So I thought, 'Now I have no idea what I want to do,' since this is literally since I was six years old. So, Kenny [Woodhull] was my professor at Johnson, and he helped me kind of explore what's at the heart of my dream. I discovered that I really just wanted people of all ethnic and racial backgrounds, especially Middle-Eastern refugees, to experience healing and wholeness. And with my personal experience with art, I thought it was a great way to promote healing and wholeness.
ADAM: Is that where you wanted to go?
ABBY: Yeah, I went to Jordan for a summer, and I loved it. And then, I grew up taking art lessons since I was in third grade. All growing up it was my safe space.
Read More