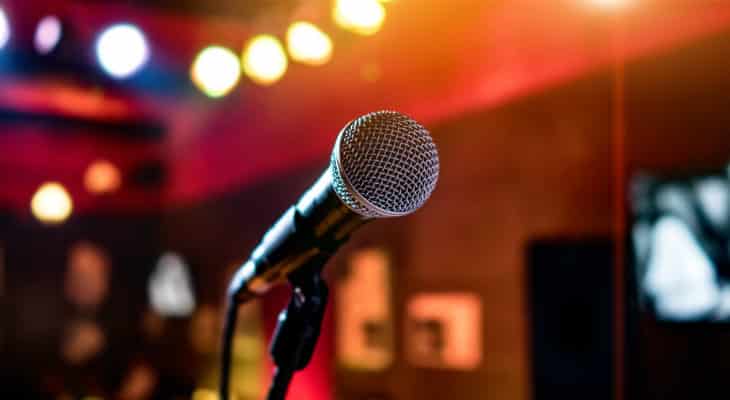 For quite some time now, we at Foundling House have been interested not only in putting worthwhile words together with discerning readers, but serving up art of many kinds in order to encourage people as the Holy Spirit draws them to Christ. Thus, we are making foray into concerts. Some of you may recall that we have done this before. We spent a winter night two years ago feasting on food, company, prose, and music at an event called Echo Hill. Plus, we've put on a house show or two. Now, more ambitiously, we're attempting to make this a regular thing.
We're introducing two concert series:
Live at the CORE and WORD + SONG.
Read More
We found out we were unexpectedly expecting in April. I'm ashamed to say that I was not at all glad about this; me, mother of five wonderful humans. I was near to turning forty. The morning I took the test (in a Target bathroom, the family one), I'd gone with my oldest daughter to enroll her in high school. Stephen had lost his job right around the time of the positive pregnancy test, so the timing was horrible.
Turning forty is weird. Jane, the youngest, would be starting Kindergarten. What would I do with myself all day with no little ones at home? And since Jane had come along, there'd been no other babies, though we'd been open to more. I had settled on directing my aging self into becoming one of those older yoga ladies in the Athleta catalogue. Mornings, I'd be the Athleta lady, all yoga and zen and slim-ness, and in the evenings, I'd be more like the ladies in the Sundance catalogue, all tan and fresh and western and artsy. The idea of me, forty, looking too old to be pregnant, sporting a big belly on my approaching birthday, and then lugging a car seat not long after, took some getting my head around.
Read More
He Will Make the Bloodroot
He will make the bloodroot
Blossom underfoot,
Flowers white, unfolding
Wherever you have looked
For thistles and for thorns.
The ground that used to mourn,
That cried with Abel's blood,
Is laughing even now
With Christ's.
Pink Magnolia: an Ode
The magnolia, burdened with beauty,
Palms open to heaven,
Cups her hands to drink
From the warm and golden stream.
Every flower a saucer,
Translucent, a globe of light,
Waits to water the earth
With petals in her death.
The magnolia, weighty with glory,
Boughs heavy with beauty,
Eyes saucers of dawn,
Has been welcomed into the dance.
Read More
Seasons in life are rarely solely about what you think they're about.

Last August, I had just gotten through my first year of being totally self-employed after eleven years at a salaried job. I left that job to pour my time and effort into the music I create with my husband. When I surrendered my old career, though, I lost a lot more than my salary.
I lost part of my identity as a teacher.
I lost the confidence of knowing how to do my job.
I lost the familiarity of routine.
I lost daily human interaction.
I lost coworkers to laugh and commiserate with.
Later that year, I lost harmony with my best friend.
I lost my perception of reality surrounding my family.
I lost the ability to process all of these changes and stresses myself.
I lost the illusion of success.
I lost my hustle.
I lost the bubbly parts of my personality.
I lost the feelings of excitement and joy.
I lost the will to get out of bed some mornings.
When God wants to rebuild your heart, he doesn't just focus on one part. This renovation went after much more than new paint colors and carpet. It stripped me down to the studs.
Read More